---
- boone daniels - 03-12-2017



The problem with Saving Mr. Banks is that it's one really good movie filled with some of the most utterly boring stuff I've ever seen in a major studio film. All the 60s stuff is great. The Australia flashbacks are dullsville city.




---
- chaz - 03-12-2017




The David S Pumpkins SNL skit made me realize that I miss goofy Bosom Buddies/Bachelor Party era Hanks.




---
- itsnotatumor - 03-13-2017




That is so weird, but I could totally see him being a very effective James Bond villain. Especially if he plays it straight, and doesn't try to get all over the top and camp. Just straight up nice guy Tom Hanks with a little edge to him at first and build into it slowly, have Bond make him crack. Like a Julian Assange type.
​




---
- call me roy - 03-13-2017

AHanks did a 2 hour 40 minute plus interview for Kevin Pollaks Chat Show about 2 years ago that is pretty fantastic.

Hearing him talk about how he had to tell his agent he didn't want to play "pussies" anymore is good stuff.


---
- boone daniels - 03-13-2017





He tells that story in the first Inside The Actors Studio he did. Incidentally, that edict led to A LEAGUE OF THEIR OWN, which is one of the best of that Hanks run in the 90s.





What's strange to me about Hanks is that he clearly has this affinity for playing weirdos, since he's kind of a big weirdo in real life. He collects antique typewriters! He designed an app that simulates typing! He did this: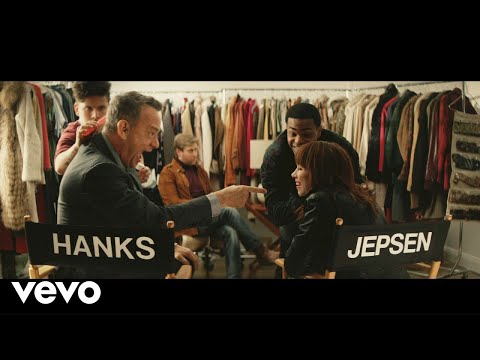 ---
- ryoken - 03-13-2017



I wonder how they are going to deal with the aftermath of TOTCS and Shia's current antics; hell, it could be used to return Indy to his Temple of Doom ways!




Just say Mutt died in Korea or Nam, Indy got divorced after the emotional fallout of it, got expelled from University and essentially went back to being a treasure hunter.*





*I have no doubt this an actual thing being considered for this movie.




---
- call me roy - 03-13-2017

AI wish Hanks would go as quirky as he would like (within reason) because at this point, if he is in it, and it looks well made, people are in.

Lately some of his more middling stuff hasn't even gone over well (Extremely Loud, Larry Crowne)


---
- boone daniels - 03-13-2017



I liked Larry Crowne! But I also liked Sully.




---
- Dent6084 - 03-13-2017




Honestly, they probably don't need to address it aside from a quick throwaway line. Mutt would be an adult by the timeline of this film off living his own life - there are a ton of reasons Indy would go to other allies before calling up his son for assistance, I think.




---
- call me roy - 03-13-2017

A[quote name="Boone Daniels" url="/community/t/155331/indiana-jones-and-youre-actually-fucking-serious-pre-release-discussion/1200_100#post_4248980"]I liked Larry Crowne! But I also liked Sully. 
[/quote]

I saw Sully and really enjoyed it. Didn't see Larry Crowne or Extremely Loud, just from what I read and BO wise it didn't set the world on fire.

I really liked him in Charlie Wilson's War. And Capt. Phillips was pretty great.


---
- boone daniels - 03-13-2017



Larry Crowne is pleasant. It's one of those mid-budget pictures that used to come out every other week in the 90s and early 00s. It feels like a relic in a lot of ways good, and also kind of bad. But Hanks is quite good, and he fills it out with an excellent cast of supporting actors.





Charlie Wilson's War (I also have not seen Cap. Philips) is probably my favorite of late-period Hanx.





I forget where I read it, I think it was Ebert, but someone described Hanks as being one of our best actors to watch think. Sully's great for that. To a lesser extent, those dumb Dan Brown movies which I also enjoy even though they're so long (Inferno is the best).




---
- Judas Booth - 03-13-2017



SULLY was great for a TV movie of the week with a budget. CHARLIE WILSON'S WAR is good but unremarkable other than having a fantastic turn by Phillip Seymour Hoffman who absolutely steals the entire movie. Never saw LARRY CROWNE.




---
- user_32 - 03-13-2017



Hanks should've gotten an Oscar nomination for this scene alone from Captain Phillips.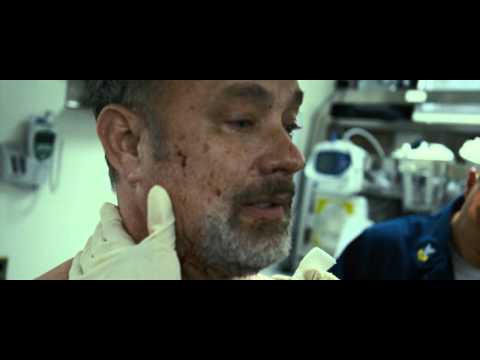 ---
- fatherdude - 03-13-2017



Let's not forget his performance at the end of THE SIMPSONS MOVIE.




---
- Stale Elvis - 04-25-2017

ASo both Star Wars IX and Indy V have official release dates.

SW is moving back to a summer release date - SWIX is on May 24 2019 with Indy V coming the next year on July 20 2020.

And after that I think we can finally put our collective childhoods to bed and move on in life.


---
- bradito - 04-25-2017

AOh, shit. I already have plans on both of those days!


---
- MichaelM - 04-25-2017





So only 18 months between VIII and IX instead of the full two. ILM's going to be busy in 2018.





I'd love for some kind of rollicking yet melancholy cap on the Indy franchise but I simply don't have faith they'll accomplish it.




---
- boone daniels - 04-25-2017





You were told to leave those days open in your Trapper Keeper, Brad.




---
- bradito - 04-25-2017

AThis is all fucked! Now I'll never see those movies.


---
- Judas Booth - 04-25-2017



Better get moving on that IJ movie. Harrison's in great shape now but eventually time is gonna catch up to him.




---
- bradito - 04-25-2017

AHopefully, it's just two hours of Indy giving a college lecture and not being quite sure he spelled a word correctly on the blackboard.


---
- fatherdude - 04-25-2017



Pushing Indy 5 back another year? Brilliant! It's not like the advancing age of the star is a cardinal point or anything.




---
- Nooj - 04-25-2017

Aand then he struggles to put on his glasses to read the eyelids of a girl closing her eyes at him

it says

YOU BELONG IN A MUSEUM

she has really big eyelids


---
- hypnotoad - 04-25-2017



Lucas's one demand: Cutesy car chase through the set of American Graffiti.




---
- bradito - 04-25-2017

AAnother girl now has a different message on her eyelids: "Too bad you're married; my grandmother is single."


---
- MrSaxon - 04-25-2017



I feel as though I was in the correct universe until the mid-2000's and now I've somehow fallen into the bad universe filled with shitty Indiana Jones sequels that shouldn't exist, weird political decisions and a series of increasingly awful life decisions made by me. I should be in the other universe; the one where Christopher Lee and Alan Rickman are still alive, where there are no bad Indiana Jones movies, and where my parents don't look at me in disappointment over tensely held Starbucks coffee cups!




---
- fatherdude - 04-25-2017



If Spielberg is smart and a writers strike doesn't get in the way he'll still shoot this Summer 2018 as originally plotted and let it sit on a shelf for two years, PIRATES 5 style. They're playing dumb games with Ford's mortality here.




---
- Stale Elvis - 04-25-2017

ASo will this be the production schedule for Indy?

2017 - 2019

principal photography June 2019

post 2019/2020

release June 2020


So they've got 2 years before the thing shoots? Two years to write and polish this? Any news on whose writing? Depending on how it works out on Han Solo, Lord & Miller?


---
- Paul C - 04-25-2017

AThey should delay it a couple more years and release it as Harrison Ford's 80th birthday present!

He can mark the premiere by crash landing his plane onto the red carpet.


---
- hypnotoad - 04-25-2017





The movie itself could be a legal thriller about an 82 year old Indiana Jones suing Lucas for stealing his life story and making a movie of it.




---
- fatherdude - 04-25-2017



Quote:






David Koepp (ugh) is writing it. He was hired thirteen months ago, so one would think he'd have something to show for it by now. Then again, they took 19 years to write the aggressivley lame Indy 4, so perhaps I should stop looking at time as if it's a positive coefficient.




---
- mondguy - 04-25-2017

AWell it took nineteen years to come up with several rejected scripts by various writers, and then a year for Koepp to stitch them together and run lightning through it...only for the movie to escape and terrorize villagers in May of '08


---
- Belloq87 - 04-25-2017



I'm baffled by the release date change, and it honestly makes me question if the movie's really going to happen. What could they possibly need 39 months for? Why wouldn't Spielberg and Ford want to get this shot as soon as possible? Does the script need years worth of work?




---
- arjen rudd - 04-25-2017

AHow do you do some Unforgiven riff with Indiana Jones? They better have something up their damn sleeves.

I think this movie never gets made.


---
- agentsands77 - 04-25-2017

AYeah, I'm thinking it ain't really gonna happen.

That's a long time.


---