---
- fatherdude - 10-23-2017

A

Fun fact: LucasArts' original plan for what became Fate of Atantis was just to adapt the rejected Chris Columbus screenplay into an Indy game, but Barwood was unimpressed by it and wrote a new story. Thank goodness.


---
- Overlord - 10-23-2017




HHAHAHAHAHAAHAHAHA.





Thanks Barwood!




---
- engineer - 10-23-2017



I think my first Indy game (*) was THE INFERNAL MACHINE (1999, PC). I enjoyed it but I was awful at it. I kept getting stuck everywhere.





I had some fun with THE EMPORER'S TOMB (2003, PS2) and come to think of it, I'm not sure if I ever got around to THE STAFF OF KINGS (2009, PS2). Which one had an early rooftop shootout sequence in Hong Kong (or Chinatown)?






(*) - Well, this was, if you go way back...




---
- ravi - 10-23-2017

AI never played Staff of Kings, but I remember Emperor's Tomb very well. There was a portion of the game set in China, yet I don't recall a rooftop shootout. Was Infernal Machine the one with Soviet villains?

The game was cool. It felt like they combined elements from all three original films (Indy 4 was five years away from release) and it provided a decent challenge.

I still feel Fate of Atlantis isl the best Indy game though.


---
- Overlord - 10-23-2017



The Infernal Machine started well, but seemed to fall apart as you went along. Almost like it became more and more unfinished.





The best use of that engine is actually the first Buffy game for the XBOX. Which, to this day, remains one of the best (if not the best) film/movie-to-videogame adaptations of all time. Perhaps only narrowly being beaten out by Riddick, Goldeneye, and a few of the Star Wars games. That Buffy game is also a candidate for greatest forgotten game of the modern era (Xbox/PS2 or later).




---
- fatherdude - 10-23-2017

A

And for the record, Marion gets captured more than Willie.


---
- ravi - 10-23-2017

AElsa also bought Indy and Henry some time by giving Donovan the wrong grail on purpose. She wasn't completely villainous (also see her crying during the Nazi book burning), but more of a misguided anti-heroine.


---
- Overlord - 10-23-2017





She was rotten to the core. That doesn't mean I'd kick her out of my room. I'm as human as the next man.




---
- rexbanner - 10-23-2017





In the last few years I've replayed a lot of the Lucasarts games I loved as a child - so many of them have become available through Steam and GOG. Some of them hold up beautifully (Dark Forces II: Jedi Knight, Rogue Squadron 3D), but time has not been kind to Infernal Machine. I really like the story and the art design, but the controls and handling are nightmarishly slow and sluggish.





However, it did teach 11 year old me about Babel, its location in modern day Iraq, Marduk, that Buddhist monks liked to live in the mountains, and some bits and bobs about Soviet Russia. And Volodnikov - the main Russian antagonist - is a really cool character: a baby-faced, short professor who believes in communism without being a fanatic, and bears Jones absolutely no personal animosity, ending up having a drink with him.




---
- fatherdude - 10-23-2017

AI'm not sure how well known this is, but Barwood's original idea for Infernal Machine was UFOs. His concept started with not wanting to re-use Nazis, so he moved the era to the Cold War so he could make the Soviets the antagonists. From there he felt the science fiction angle was an organic fit with the time period. Then word came down from Lucasfilm not to go there, for reasons which would eventually become obvious, so he modified his story to turn the McGuffin into ancient machinery in the Tower of Babel.

It's very interesting that Barwood and Lucas independently came to the same conclusion about where to take the character, at least if you let him age.

We unfortunately were denied the real follow-up to Fate of Atlanits: Iron Phoenix.


---
- engineer - 10-23-2017





Looks like it was STAFF OF KINGS after all. Thanks, YouTube! (at 6.27)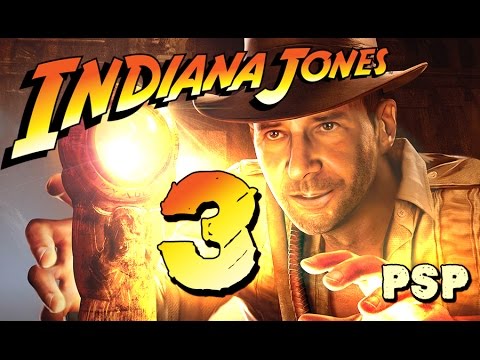 ---
- engineer - 10-23-2017






I just found several of my old LucasArts games in storage over the weekend. ROGUE SQUADRON 3D (PC), EPISODE 1: RACER (PC), THE PHANTOM MENACE (PC), JEDI KNIGHT II (PC) and STARFIGHTER (PS2). This thread has me wanting to revisit all of them, though the PC ones probably won't work on my laptop anymore, right?





I should partition.




---
- barry woodward - 10-23-2017





Why go through the hassle? Want LucasArts games that will work on modern operating systems? Behold:





https://www.gog.com/games?devpub=disney,double_fine_productions&sort=title&page=1




---
- fatherdude - 10-23-2017

AOf all the ways to take this thread off-topic, discussion of LucasArts adventure games is by far the most honorable.


---
- commodorejohn - 10-23-2017

A[quote name="Barry Woodward" url="/community/t/155331/indiana-jones-and-youre-actually-fucking-serious-pre-release-discussion/1950#post_4388767"]Want LucasArts games that will work on modern operating systems? Behold:

https://www.gog.com/games?devpub=disney,double_fine_productions&sort=title&page=1[/quote]
Obligatory mention that pretty much all the classic point-'n-click LucasArts titles (along with a healthy selection of the classic Sierra games and a smattering of other things) are supported by ScummVM, which has been ported to pretty much every modern, pre-modern, post-modern, 32-bit, 64-bit, two-bit, or other operating system ever written and probably several small motor vehicles for good measure - so if you should happen to have your old files lying around or, erm, know someone who does, that's a terrific solution for pretty much everything pre-

Grim Fandango.




---
- history buff - 10-23-2017




Getting back to this Marcus Brody thing....





Agree totally. I understand why Speilberg did it, comic-relief and all. However, this totally undermines all of his scenes in Raiders. All of Marcus' time on screen in Raiders shows him to be essentially a mentor to Indy. From walking into his class where he sorta observes him, meeting with the govt officials talking about Abner Ravenwood and the Ark, giving Indy the green light to go on the quest for the Ark, and finally at the end where he's upset that the govt. officials decide they're going to "cover up" the discovery of the Ark and everything that Indy just went through.





They paint Marcus as someone who is an expert in his field, but in TLC he's clueless. An unnecessary character element




---
- Overlord - 10-23-2017





At least Indy didn't drive a car into him and knock his head off.




---
- user_32 - 10-23-2017





The truth is, Denholm Elliot would've most likely had about as much screentime in Last Crusade as he did in Raiders unless they had more fun with his character. Him being a mentor to Indy is given to Sean Connery. It wouldn't work with both of them acting as mentors (well, that would be a completely different movie).





Elliot talks about that very change here https://youtu.be/vgwh8Erobj0?t=364 and is happy that he gets to have more fun with the character.




---
- fatherdude - 10-23-2017

AIn LAST CRUSADE, Marcus is still the father figure character he was in RAIDERS right up to the point where he says, "I'll tell him we'll take two," which is a pretty badass moment.


---
- Belloq87 - 10-23-2017



I think I'd be more miffed about Marcus Brody's character shifting to the more comedic if Elliott wasn't so much fun in his LAST CRUSADE capacity. I think most of the humor with him lands nicely.




---
- fatherdude - 10-23-2017

A

I agree, and Denholm Elliott himself was apparently pretty cool with the character's shift, so who am I to question it?




---
- bradito - 10-23-2017

AMaybe Brody was getting senile. He said in Raiders that he'd have gone looking for the Ark himself if the opportunity had presented itself five years earlier.

Jesus, you guys act like this is some betrayal of a pivotal character.


---
- user_32 - 10-23-2017



Damn Bradito, you're like reverse Brody. You were so much fun in the first CHUD but now, you're just so serious.




---
- bradito - 10-23-2017

AI'm actually going through a rough patch right now and am just a mess. Five years ago, I'd have been fun in this thread.


---
- engineer - 10-23-2017



It only just occurred to me that in the Spielbergverse, Marcus Brody could have a very well-known grandson...




---
- carnotaur3 - 10-23-2017





You were the next man!




---
- chaz - 10-23-2017



For those who say there isn't enough darkness in TLC, there is a scene that references the Nazi's theft of Jewish people's property. Its when the Germans are trying to pay off that Sultan with what they say is gold donated by wealthy German families. I was 14 when I first saw the movie, so that line went over my head, but when I saw it some years later, I found that one line to be chilling.




---
- arjen rudd - 10-24-2017





For the last fifteen years, so much bitching about Marcus Brody. As if Denholm Elliot would be believable as a globetrotting adventurer in his 30s, let alone his 60s.





Some actors are born to play Wildlings, some are born to play Maesters.




---
- ravi - 10-24-2017




Good point there, Chaz.





I also feel that whole book burning sequence is quite intense and Indy's confrontation with Elsa is another great dramatic moment. Hitler signing Indy's diary is hardly silly when it's a tense buildup with Indy's sigh of relief.





The entire climax in the grail temple is another scene that's played serious with a sense of urgency.




---
- engineer - 10-24-2017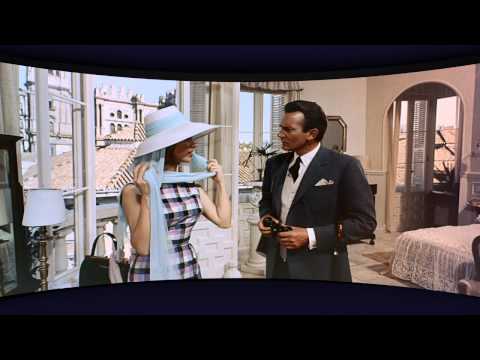 ---
- ambler - 10-24-2017





Temple of Doom is so batshit crazy Willie becomes just another piece of set dressing. She is completely part of the film's loony DNA. I was never bothered by her.




---
- barry woodward - 10-24-2017



I always identified the most with Willie Scott.




---
- Belloq87 - 01-19-2018



A report in Deadline heavily implies this is likely Spielberg's next film.





It also heavily implies that THE KIDNAPPING OF EDGARDO MORTARA is going the way of ROBOPOCALYPSE (i.e. it's probably not happening). That's really disappointing if true.




---
- Overlord - 01-19-2018






Wait, what?





WHAT??





I can't even ...




---
- rexbanner - 01-19-2018





I can't see that and mentally distinguish separate character from Brody. They should buy the rights, CGI some WWI paraphernalia into the background of scenes, edit out any anachronisms, and re-release it as 'Marcus Brody: Origins', or some similarly ghastly title.





It'eed make a billion dollahs!




---