---
- Belloq87 - 01-20-2018



Seven things I'd like to see in INDY V...





1. An Indiana Jones unafraid of killing faceless henchmen.
2. A set of faceless henchmen that the audience will accept Indiana Jones killing.
3. As much real stuntwork as possible; if you can't achieve a sequence without copious CGI, come up with something else.
4. A compelling central antagonist with perhaps a little depth, a la Belloq or Elsa.
5. A MacGuffin that is grounded in a classic mythology or religious lore, not sci-fi concepts.
6. An opening teaser that is not tied in any way to the larger MacGuffin or plot (outside of perhaps introducing the antagonist).




7. Cinematography from someone other than Janusz Kaminski.




---
- fatherdude - 01-20-2018



8. A script penned by someone other than David Koepp.




---
- fatherdude - 01-20-2018



It's pretty clear from this recent interview that Kaminski believes he's photographing INDY 5. Not that it was ever really in question, but yeah. I'll be hoping but certainly not expecting that he'll keep the bloom filters in his pants this time.




---
- Belloq87 - 01-20-2018




Spielberg should strap him into a chair and force him to watch Douglas Slocombe's work on a loop.




---
- fatherdude - 01-20-2018



Screening the trilogy to study Slocombe's work is exactly what they did last time. Evidently they did it blindfolded. In a way I'm more annoyed with Spielberg for signing off on the look of CRYSTAL SKULL. I would expect Kaminski to try to put his stamp on things. For Spielberg to look at the result and say "Nailed it!" is way more discomfiting. The movie is whiter than I am thanks to all the blasted backlighting.




---
- Belloq87 - 01-20-2018



I've never fully bought the story that Kaminski studied Slocombe's style. That always sounded like lip service to me, especially after seeing what the final film looked like.




---
- fatherdude - 01-20-2018



I think he studied it, then chose to do his usual thing anyway. When I look at CRYSTAL SKULL, I don't see a movie that tries and fails to emulate Slocombe. I see Janusz Kaminski's style, straight-up.




---
- bradito - 01-20-2018

AIt's difficult to ask an artist to make his thing look exactly like someone else's thing.


---
- fatherdude - 01-20-2018

AExactly? The movie doesn't look like it's set in the same solar system as the previous installments. You could point to a hundred modern movies that look more like Indy just by virtue of the fact that the characters are not perpetually bathed in a supernatural glow.


---
- rexbanner - 01-20-2018



---
- user_32 - 01-20-2018



Yeah. Pick the worst shot.






---
- Belloq87 - 01-20-2018



Yeah, as we've kind of discussed here before, I really think the only reason Spielberg has any interest in a fifth film is because he knows (many/most) fans were underwhelmed with CRYSTAL SKULL, and he wants to course correct and leave the series on a high note.





Hopefully that will translate into him asking for a different look from Kaminski.




---
- fatherdude - 01-20-2018



One area where I think we can realistically hope for improvement is in locations. If they shoot overseas this time instead of, say, rendering Peru on a soundstage, that in and of itself will go a long way toward a better-looking film. I can't imagine they'll write another story that keeps Indy in the western hemisphere the whole time. There's a ton potential for great settings. Greek ruins. Mountain temples. The sea.




---
- scottieferguson - 01-20-2018



I thought most the Yale/New Haven stuff was acceptable. The green, old campus, etc. Granted the library location is actually a dining hall, but they did pretty well. Until they cut to the obvious backlot diner exterior with Harkness tower awkwardly added in the background.




---
- Belloq87 - 01-20-2018




Definitely. I'd love to see Indy in Greece, and perhaps a locale with some snow for an extended sequence.






Yeah, that stuff is all fine. That's the strongest section of the movie overall, too.




---
- mola ram - 01-20-2018



Does anyone feel like Indy 5 is going to follow all the same mistakes of Crystal Skull?





Spielberg is old, Ford is even older, David Keopp is writing the script, and Kaminski's cinematography is going to look the exact same (as with every Spielberg film for the past 20 years).




---
- mola ram - 01-20-2018




Have it set during the premiere of Jaws and Indy running into Spielberg.




---
- engineer - 01-20-2018

ALondon, Japan, New York City. Any of those I'd also be up for.


---
- Bucho - 01-20-2018

AIndy needs to ditch the played-out, over-rated Northern Hemisphere for the infinitely more badass Southern Hemisphere. I mean, sure South America and India and all that, but do those really count?

I'm talking Polynesia. Melanesia. Indonesia. Malaysia.

Plenty of sweet, sweet jungles to explore, jungle peoples with which to party, seas on which to land seaplanes and long lost artifacts to raid in my hood.


---
- carnotaur3 - 01-20-2018

AHow about Indy exploring The Outback or the Congo?


---
- fraid uh noman - 01-20-2018

AThe arctic. A snowy Indy movie would be different. No idea what the macguffin could be..


---
- wasteoftape - 01-20-2018

A[quote name="Fraid uh noman" url="/community/t/155331/indiana-jones-and-youre-actually-fucking-serious-pre-release-discussion/2040#post_4454904"]The arctic. A snowy Indy movie would be different. No idea what the macguffin could be..[/quote]

Indian Jones and the Quest for the Yeti's Paw.....Produced by Roger Corman


---
- engineer - 01-20-2018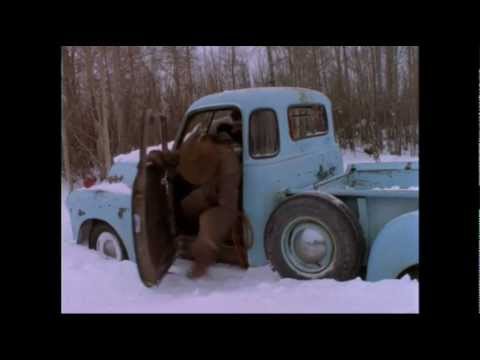 ---
- fraid uh noman - 01-20-2018

A[quote name="WasteofTape" url="/community/t/155331/indiana-jones-and-youre-actually-fucking-serious-pre-release-discussion/2040#post_4454905"]
Indian Jones and the Quest for the Yeti's Paw.....Produced by Roger Corman[/quote]
Santa Claus..


---
- rexbanner - 01-20-2018



When it comes to the artefact, they're a wee bit screwed: I don't know if there's anything in western civilisation that automatically resonates as much as or more than the ten commandments or the Holy Grail. I grew up in an atheist household, but those artefacts (I don't think they count as Macguffins - they specifically impact their stories in unique ways) carried a lot of automatic dramatic weight simply because of the credibility granted them by being associated with Christianity - the religion I was most aware of and informed by.





Again, I'm an atheist: but as an atheist raised in Western civilisation, in my bones I'm predisposed to dramatically buy into Christian stuff a great deal more than ancient myths - like Atlantis or Pandora's box - and a MILLION times more than stuff from more modern occultism, like the crystal skulls.





The Philosopher's stone is the closest thing I can think of to having the same dramatic clout, but I think Harry Potter and the Philosopher's Stone's claim to that is good for another twenty years, at least.





The spear of destiny could be a serviceable one (though it risks working as a retread); or some sort of made-up 'Map to Heaven' or 'Keystone of Pandaemonium'. But only serviceable.




---
- cylon baby - 01-20-2018



The True Cross would be a winner but no way could they use it in today's environment.





I think Atlantis still have a mythic resonance.





They could go with Crytids like Bigfoot, a Nessie type creature or a straight up Lost World scenario.




---
- rexbanner - 01-21-2018





What helps with the Ark and the Grail is that both - sort of - have non-Christian associations too: the Ark isn't Christian - it predates Christianity, it's a relic from ancient Judaism; the Grail is straightforwardly Christian, but all the myth and folkore about it comes from Arthurian legend. They're more credible for being relics from multiple religions/mythos (sort of, in that they're both defined by stuff outside the New Testament).





Stuff like the True Cross or the Spear of Destiny are - as far as I'm aware - 100% Christian. Indy chasing either of them would risk giving the film quite a holy-roller vibe.





This kind of discussion makes you realise just how much Spielberg and Lucas knew what they were doing.




---
- commodorejohn - 01-21-2018

AYeah, it's hard to pick anything that's going to have quite the same broad resonance as the Ark or the Grail did; if you did, Atlantis is about your best bet, because it's: Of course, they already did that one, but hell, if they're going to toss out the SW non-canon materials, they might as well dip back into the well on

Fate of Atlantis

and get a decent movie out of it.


---
- engineer - 01-21-2018



INDIANA JONES AND THE WELL OF HISTORY. It's 1965. While working through retirement with Marion, doing light field work on an archaeological dig helping American Indians regain their treasures, they learn that Marion is sick and not expected to live much longer. Later, some G-Man types led by a Bad Guy Government Agent, show up to push the Indians further back off their land (shades of Standing Rock) and their run of terror injures the Trial Elder - a man of youthful but suspiciously indeterminate age who just saved Indy's life. In his last breath, the Elder tells Indy of The Well, which it is said can grant someone, if they drink from it, "their greatest desire" and "learn and experience more than has ever been possible." After much globetrotting, derring-do and battling the Government Agent and a crazed descendant of Ponce de Leon, Indy realizes that The Well of History in question is the actual Fountain of Youth. Big action, great music, Short Round returns, Bad Guys perish, yadda yadda...

At the end, Indy goes home to return to Marion's side, having squirreled away some of the Fountain's water in a canteen. In a touching final moment, he and Marion drink from it. She is immediately cured of her illness, they transform into the selves they were at their happiest: their post-RAIDERS ages of thirty-five (their greatest desire being becoming as young as they make each other feel and experiencing more than has ever been possible by being able to re-experience their lives. When the camera falls over them again, they're now seen as Chris Pratt and Olivia Munn, thereby making the film a sequel and a reboot and guaranteeing more INDIANA JONES films to come with in essence the same exact characters we love, just younger.





As for Mutt Williams freaking out about having parents his own age, I dunno... We kill him off in a motorcycle accident or something. Whatever, we'll fix it at the table read.





My agent will be awaiting the contract, Disney. You have until Monday morning.




---
- carnotaur3 - 01-21-2018

AWater. Everlasting life. Where have I seen that before?


---
- engineer - 01-21-2018



Youth, not life! And that was a cup, dammit!





It's like poetry! It rhymes!





Also, I'm David Koepp. There are no new stories. Only new beach houses.




---
- arjen rudd - 01-21-2018

AExcalibur works for me. Or the staff of Moses. Or the cup of Vlad Tepes. So would any number of artifact make-em-ups. Good storytelling can imbue any nonsense with importance. The Indy novels (and Choose Your Own Adventures books, actually) were full of dumb stuff for him to look for every time and it couldn't have had less to do with whether they were good or not.

It must be an absolutely daunting task, trying to make another one of these. Everyone's got an opinion on what they're supposed to be, what story elements you simply can't do without. I'm of the opinion we've fetishized too many elements of the Indy film, to the point where they're limitations, not benefits. Like, does the villain really need to be killed by the arcane powers of the central artifact? After four films, I say no.


---
- engineer - 01-21-2018



David Lynch's INDIANA JONES AND THE BLACK LODGE, in which an Evil Indy Doppleganger and the tulpa "Dougiana Jones" vie for control of all Garmonbozia while the Real Indy ends up in an alternate universe played by Tom Selleck.




---
- Belloq87 - 01-21-2018




I mean, technically Mola Ram was killed by crocodiles!




---
- bradito - 01-21-2018

AIndy should be searching for the planet that Scientologists go to when they die or whatever.


---