Having fallen back into vinyl record collecting, I've been fun catching up on older soundtracks and buying reissues and remasters of some of my favorites that were just newly-released. Almost two years ago, I was lucky enough to find a classy six-channel Sansui sound system for sale in the neighborhood. It's 1970's thick wood-cased and while the turntable needed a tweak or two at a local repair shop, this thing is a beautiful beast, so I gave these recent releases a spin...
The red-colored vinyl BLADE RUNNER soundtrack by Vangelis (April, 2013) sounded pretty sweet. Great expansive surround, especially with synth in "Blade Runner Blues." Have a look! (Not my video, but it's cool to have a look at while listening...)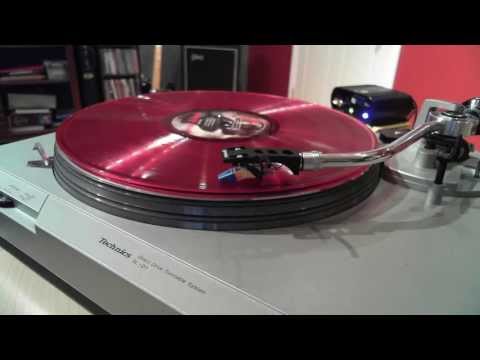 The Mondo release of DRIVE by Cliff Martinez (May, 2013) sports that great custom cover artwork by Tyler Stout. Really like the score. A sweet 80's style feeling.
And I'm especially interested in a lot of the material coming out on the UK's Death Waltz label, primarily the John Carpenter stuff. I've already picked up ESCAPE FROM NEW YORK (July, 2012) and loved it. The bass was unreal and the highs sounded so good.
I'm picking up the Death Waltz edition of THEY LIVE (March, 2013) tomorrow, as I was fortunate enough to find that out-of-print release for a good price, locally.
I really want to grab their release of THE FOG. A friend of mine had a real problem with the LP he bought of that, though. He said that the "Blake's Gold" gold-colored vinyl edition record set that he bought had a lot of defects, pops and crackles in the mix. Now, my Death Waltz ESCAPE FROM NEW YORK was the black-vinyl version, so I didn't have any problems with my particular Death Waltz purchase. Has anyone else heard of audio issues with the Death Waltz colored-vinyl soundtrack editions? Just wondering.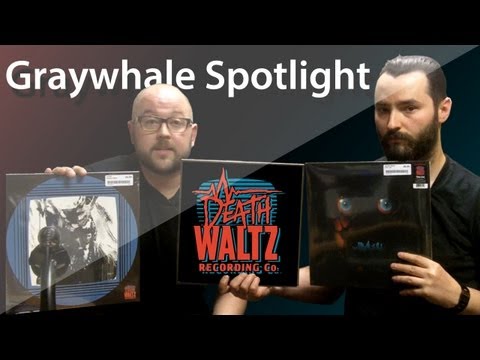 Also, has anyone listened to Mondo's release of Jerry Goldsmith's POLTERGEIST score (March, 2013) yet? I've seen that one available in both standard black vinyl, glow in the dark vinyl and clear-transparent vinyl. Just wondering if my fellow CHUDders have any first-hand experience with that release.
Any other vinyl LP soundtrack fans out there? Any recommendations? Or warnings on what releases to avoid?