---
The Late Thread with David Letterman - subotai - 02-08-2014



When Leno pulled the plug this week, it was, in the back of my mind, another blow to the belief I carry that Letterman will be on TV forever. Dave has dropped hints over the past few years that the end is coming, but speaking for many, when the day comes, it'll be a damn kick in the gut.





The damn shame is that, like Conan to an extent, Dave's best works, when he was at the height of his powers at NBC, which made acolytes of Jimmy Kimmel and Alec Baldwin and Howard Stern, are rarely seen today. Unless you had very liberal parents who let you stay up to 12:30 or are now in your 40s you probably missed so much of it. We'll get to that.





But to kick things off, a couple of clips which show how admired Dave is by his peers.





His Kennedy Center honoring (alongside Led Zeppelin and Dustin Hoffman):




And his epic interview with Howard Stern at Stern's recent 60th birthday:
And, finally, a 2012 interview with the old old guard, Regis! Regis, one of maybe three people on the planet Letterman opens up to, touches on Letterman's rise through television, his surgery, and 9/11.
---
- subotai - 02-08-2014



They say you judge a man by his friends. Well, to put it simply, Dave has the coolest friend ever.





From the first Late Night episode, February 1, 1982:




Bill promoting an SNL hosting gig in '87: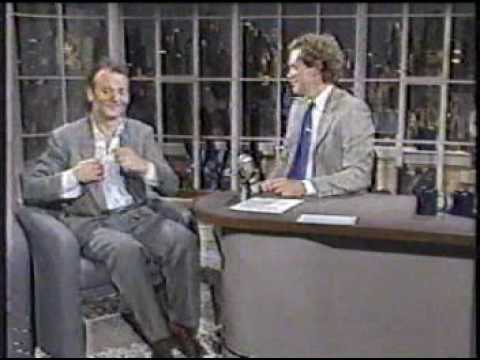 Or just dropping by to take care of business: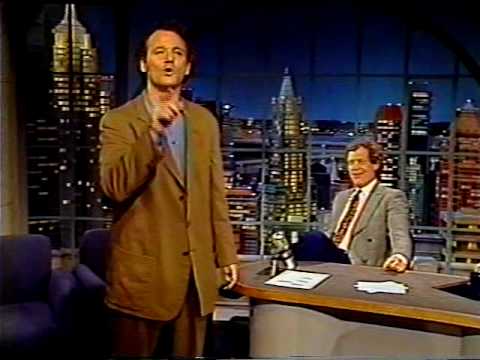 And last week, thirty-two years after his first appearance with Dave:
If Dave goes out on his own terms, no doubt Murray will be there to bid him farewell on that final show.
---
- subotai - 02-08-2014



Dave really set the bar for musical guests. But The best guests were those he had a connection with.





Dave with Warren Zevon back in 1982:




Rocking out in '88:
Warren was a musical guest many times over the years. Always great. He made time for one last visit in 2002.
"Enjoy every sandwich."
---
- slim - 02-08-2014



Dave has not been the Dave that so many people idolize for many, many years. He's had some really good moments since his move to CBS, mainly early in that run, but every time I've dropped in to watch him over the last 15 years or so it seems like he's totally mailing it in. And I don't think I'm the only one one to recognize this, though I'm sure I'm in a minority-- but think even back to Norm MacDonald doing Dave on SNL, goofing on Letterman's tired, repetitive, anti-humor style. And that was how many years ago now?





"Late Night" in the '80s was truly a glory to behold (I was a young kid, and you wouldn't call my parents "liberal" by any stretch, but they never stood in the way of me and my late-night comedy). That era, and the the common notion that he was screwed out of "The Tonight Show" (which, of course, he was) have earned him a great deal of good will-- I just think that good will ought to have run out long before now.





I'm not as hard on Leno as other people are. Back when Dave was doing great and weird things on "Late Night", Jay was a solid standup, a real craftsman at it, maybe one of the best in the business. He didn't become Carson's regular sub for nothing, after all. He just never had the hip cachet that Letterman had. I'm not saying that his "Tonight Show" is any good-- it isn't-- but I would argue that there's been nary a difference between the two shows for a good long while. They're both boring as fuck.





Only Jay's been killing it for more than a decade now, ratings-wise-- "The Tonight Show" is still the program America (even in this fractured age, I guess) goes to bed on. The fact that NBC keeps pushing him out (after they chose the guy over Letterman!) is baffling to me.





I don't really have a dog in this fight anymore, since I don't watch late night comedy shows these days, but I rather think Dave ought to hang it up too. Ferguson's really good-- like to see what he'd do with the earlier time-slot. I'd actually watch that.




---
- subotai - 02-08-2014



It's not exactly new news that Letterman at 67, especially post cardiac surgery, is a shadow of his former self - but he's still Dave, even if all his does is evoke memories of the golden days (and when I said liberal, I meant letting kids stay up late to watch Dave).





But I don't mean for this thread to become a debate on the merits of the various late night hosts, or Jay vs. Dave. They have buried the hatchet. Folks can make another thread for that.





One of the most notorious Late Night episodes: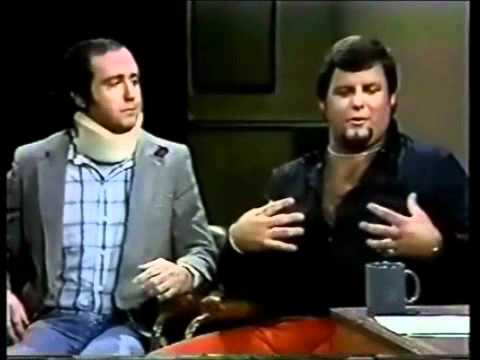 Unfortunately, that episode has overshadowed some of Kaufman's other classic appearances: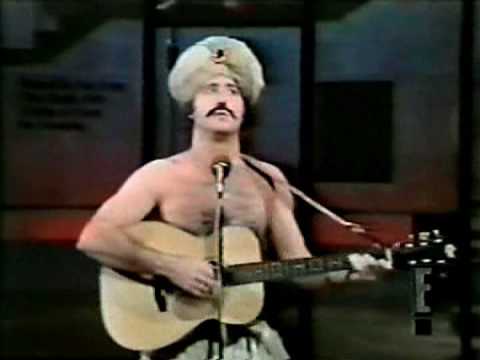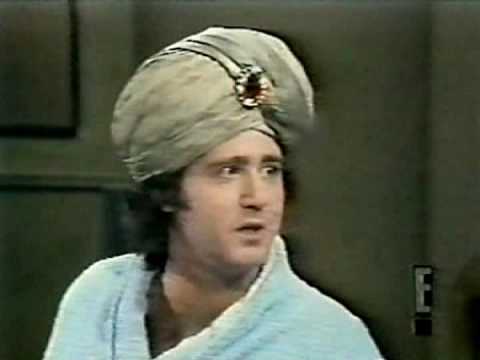 ---
- slim - 02-08-2014





I got that you meant that in the more general sense. I was actually saying that my parents were fairly strict in most other respects, but they knew I was passionate about comedy, and indulged me in that (or, rather, they were probably wise enough to know that they may not have been able to stop me, even if they wanted to).





I didn't mean for the above to be a Jay vs. Dave pissing match either. You speculated about Dave's retirement in your original post, so I was aiming at that. When it does happen, it'll be a big deal-- but to me, at this point-- only in the way Jay's departure is now, in substance.





Watching the great clips you've posted, though, it strikes me that Letterman has always had an incredible rapport with his "close" guests... But funny that the Zevon stuff mainly reminds me of his appearance on "The Larry Sanders Show". Great episode of that.




---
- user_32 - 02-09-2014



When I think of the debate of Letterman vs Leno or that Letterman's show is a shell of what it used to be (which is unfair, please name me one comedian who's "act" isn't considered "tired" after 30 years... even our beloved Johnny Carson), I remember this from just a few years ago:




No way in hell Leno or any of the current late night hosts could make such an awkward situation so damn hilarious. When Letterman is on, he's better than any one of them.
---
- subotai - 02-09-2014



It was you and me and Jimmy Kimmel. Kimmel had a great conversation with Bill Simmons about Letterman, about how he would stay up late and watch Carson and then Letterman and then go to school exhausted the next day, when what he should have done was stay up and take notes while watching Dave, then sleep in and skip school altogether.





I'm glad, actually, Dave and Jay appear to have forgiven each other. Those guys have too much history to go down as enemies; if you've read I'm Dying Up Here you know what I'm talking about. And TBH Letterman is actually lucky he stayed in New York. The wife and kid, which have also been responsible for him loosening up and not punching holes in walls - they may not happen under other circumstances.





On that note, let's check out Leno and Letterman in happier times: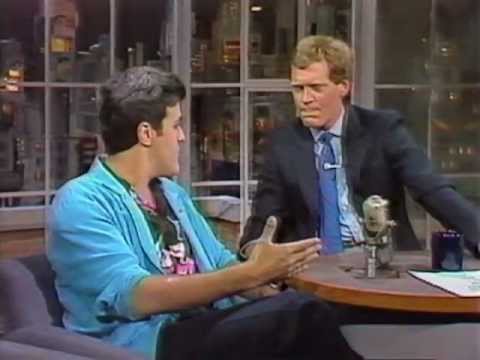 And what the hell, while we're at it, how about a much more restrained Harrison Ford than we see nowadays on late night shows, circa Blade Runner.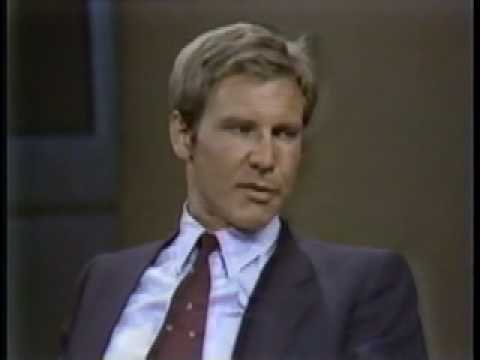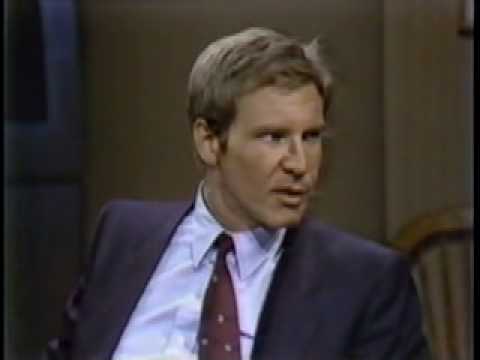 ---
- slim - 02-09-2014





Excellent point there. When it comes to handling a failed joke, or an awkward interview, I still think Carson is king (and Conan has never been bad at it either), but Letterman is right behind the king. Difference with Dave is, he's always welcomed that kind of shit.





One of his best, I seem to remember, from years probably past that Joaquin Phoenix interview, was the one he did with Paris Hilton-- where, I believe, there was a pre-agreement that they would stick with the subject she was there to plug. But Dave asked her about her sex tape instead.





She said, "I'm not here to talk about that."





And Dave said, "Well, that's funny, because that's all I wanna talk about."





So, so awkward. And genius. And gold.




---
- snerill - 02-09-2014



I had the honor of playing the Late Show last month. Dave, the staff, everybody was so nice and professional. I had a great time. He will be missed when he leaves.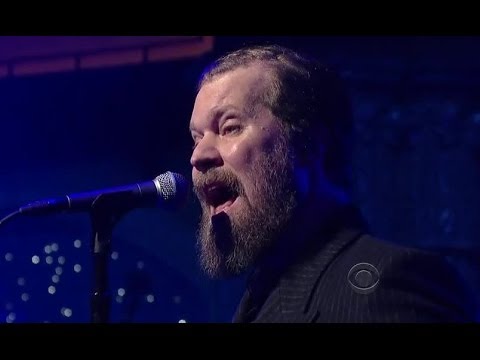 thats me on the drums.
---
- subotai - 02-09-2014



Aw man, that's great! So Grant moved to Iceland, and you hooked up with him there?




---
- Bucho - 02-09-2014

AI still DVR Letterman's show. I never watch the monologues or the Top 10s, I just like to see it if there's a good guest because he's still a very entertaining interviewer. I'll check out the band at the end too.


---
- subotai - 02-09-2014



Putting Paris on the spot: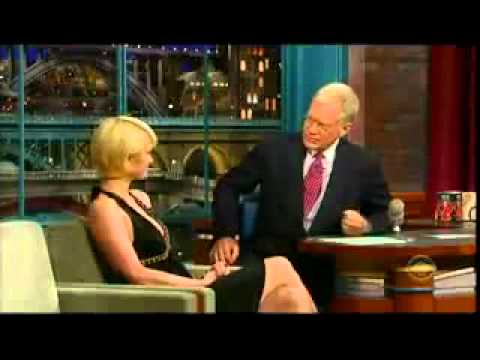 A couple of other high-falutin' celebs: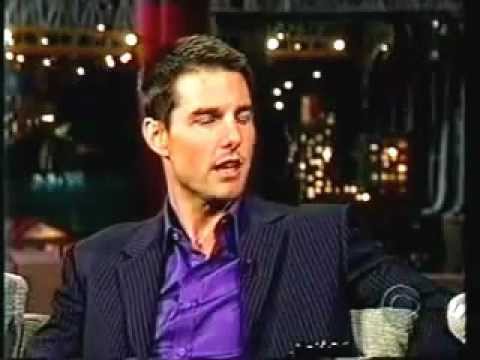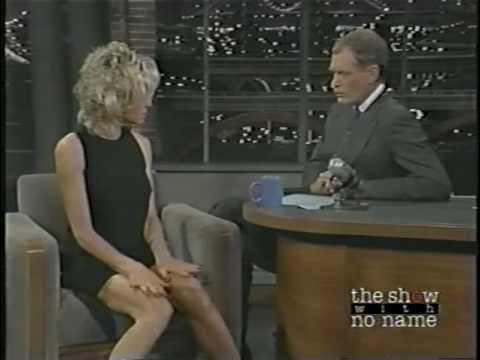 ---
- moltisanti - 02-09-2014



Don't watch him near as much as I used to, but that's the case with all these shows. Conan comes on at 8 and I've only watched it a handful of times since he started on TBS. Still look to see who Dave will have on as a guest because with the right person it's tremendous TV.





Some favorite bits:





Jim Carrey celebrates the year 2000: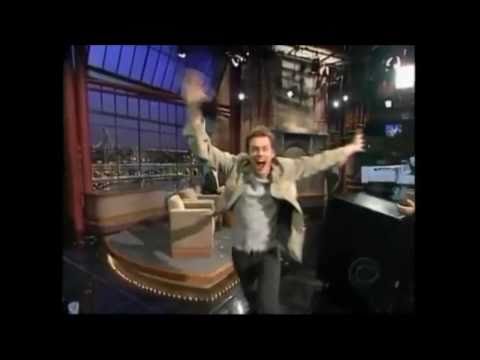 Arnold's top ten rejected movie lines: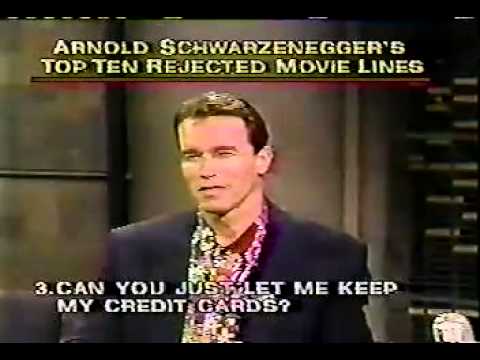 And of course the great "Dave and Steve's Gay Vacation:"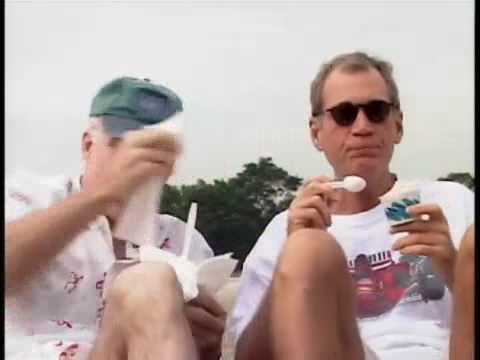 ---
- snerill - 02-09-2014




pretty much yeah.





It's been a crazy year.




---
- art decade - 02-09-2014



A Chewer on TV!!! Very cool.




---
- subotai - 02-09-2014



Yeah, it sounds like things are going well - I'll check out that album on iTunes.




---
- scottieferguson - 02-09-2014



Yeah, well I went to high school with the bass player from Phosphorescent, and once picked Michael Rapaport up at the airport, so... uh, there!





Congrats dude, dug the song.





I like Letterman, and Ferguson quite a bit, but CBS' rather annoying way of releasing clips online has always been something of a deterrent to me. I generally never watch any of these shows in their entirety (save for Stewart/Colbert), and Hulu (for Fallon and Kimmel) and Teamcoco make it very easy to pick and choose what I want to spend my time on. CBS, their website, and even their youtube channel are not nearly as accessible, and they tend to fall by the way side for great lengths of time.




---
- subotai - 02-09-2014



One of my favourite bits - Chris Elliot doing an extended bit as Marlon Brando over a couple of weeks back in '87. Pretty sure this got him the gig in The Abyss the next year.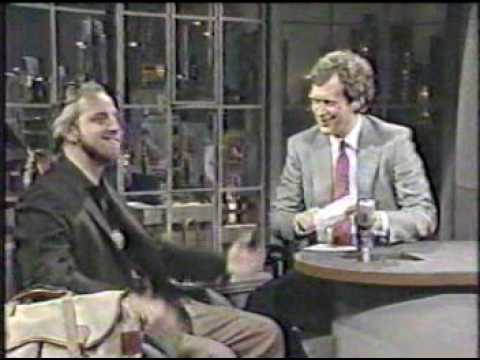 'The Banana Dance'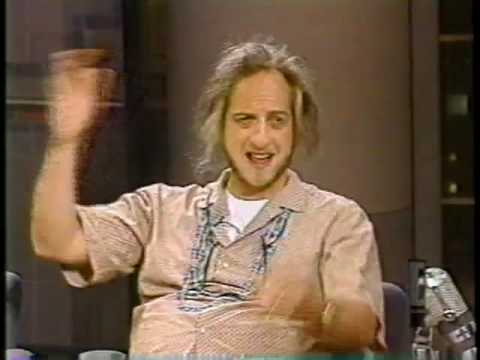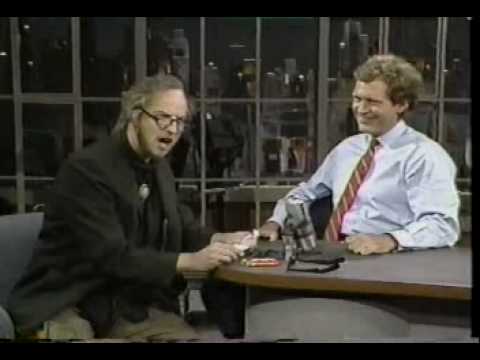 When Elliot references Foster Brooks, Letterman's previous guest was Oliver Reed...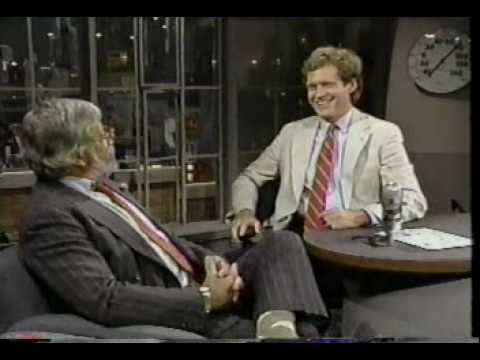 In any event, all good things must come to an end. It was time for Marlon to return to the island, assisted by his manservant, Jakunda.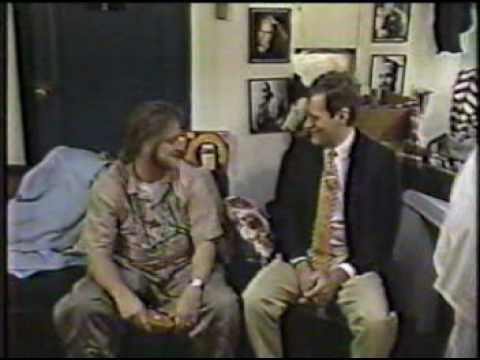 The good news - Biff's request would be granted.
---
- subotai - 02-11-2014



It looks like a lot of people skipped Almost Human this week, a bummer. Anyhow, here's the mind-blowing old open for Late Night. The camera shot moves...well, you can see...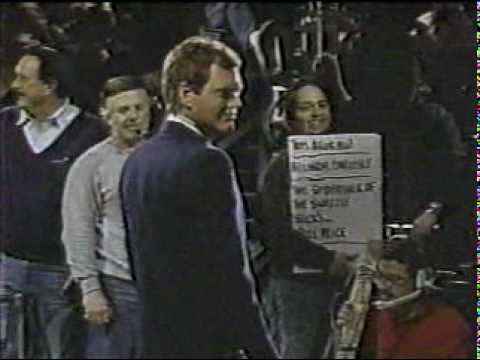 One of the great show openings from Dave's first year, showed how brilliant this show would prove to be..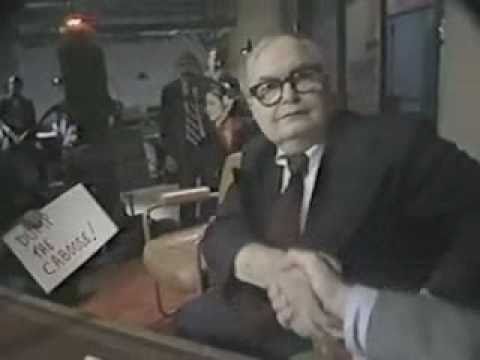 Another classic opening...the night the Gulf War started. Plus Schwarzenegger harassment and NBC jokes. Dave was running around 15 pounds heavy as I recall.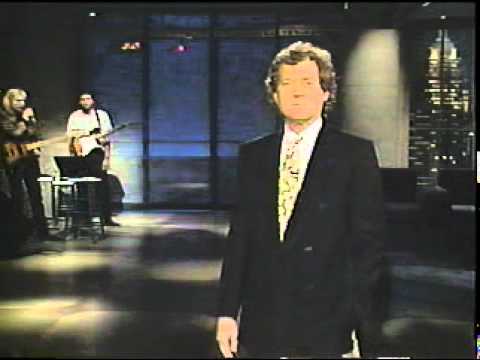 ---
- user_32 - 02-11-2014



Can't have a Letterman thread without the infamous Crispin Glover encounter: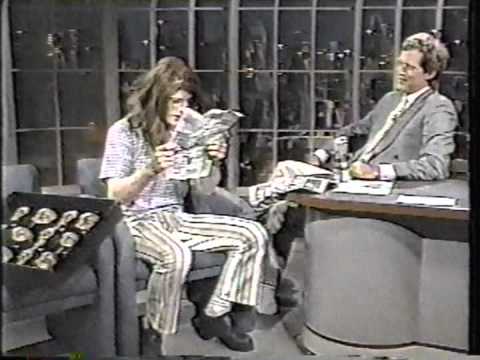 He was actually invited back at least two more times that I know of.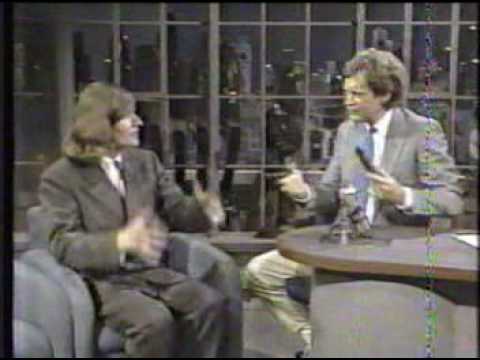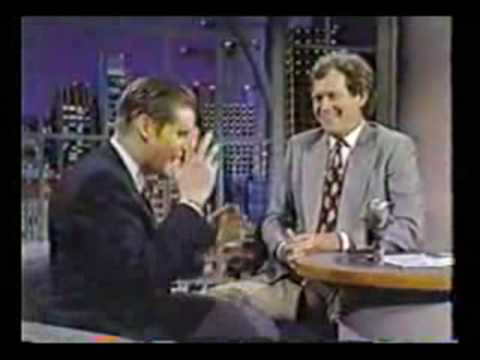 ---
- subotai - 02-12-2014

AExcellent find! Yeah, it's funny, he wanted to pull off something like Andy Kaufman. And so did Joaquin Phoenix. Neither pulled it off that well.


---
- subotai - 02-25-2014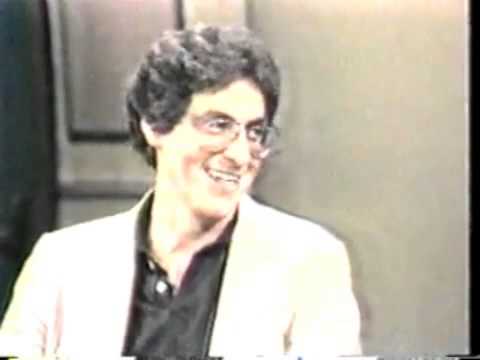 R.I.P. Mr. Ramis.
---
- subotai - 02-26-2014



Some classic interviews from 1985:





Frank Stallone. Seems like a pretty nice guy. Interesting to get a glimpse of his and Sly's life living together early on in New York.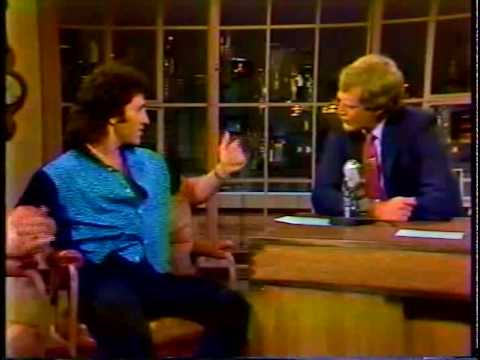 Quentin Crisp. One of the guests who wouldn't make it on the Late Show, unfortunately.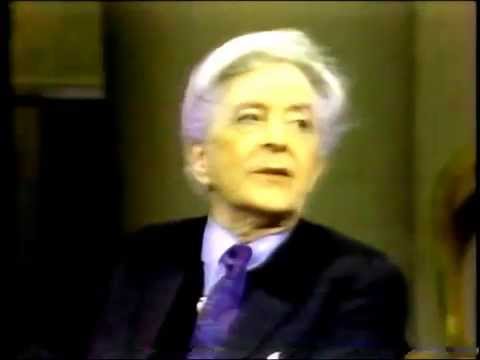 Douglas Adams. Good times. IIRC he was a favourite of the show.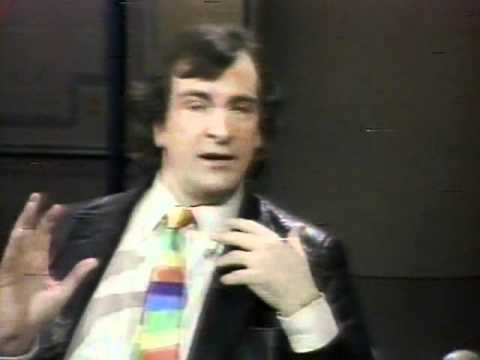 William Perry. 304 was a big number in 1985.
He went 365 or 370 at Clemson, though - Man Alive!
---
- wendelleverett - 03-01-2014



The Lawler stuff is my favorite - mostly because the Lawler / JR announcing team became such a central part of WWE Raw during the late 90s and early 2000s when everybody was watching - the Kauffman stuff gave Lawler such a great back-story, it was kind of perfect to see him hoot and holler and root for the bad guys week after week. I kinda knew that the moment had past when they started having Michael Cole or John Coachman sub in.





Even though I haven't watched Letterman in years - the Man on the Moon / Private Parts / American Splendor trilogy has always been Letterman's trump card for over Jay




---
- wendelleverett - 03-01-2014



My favorite music moment - Tip, Ali, Phife, Average White Band, and the band grooving together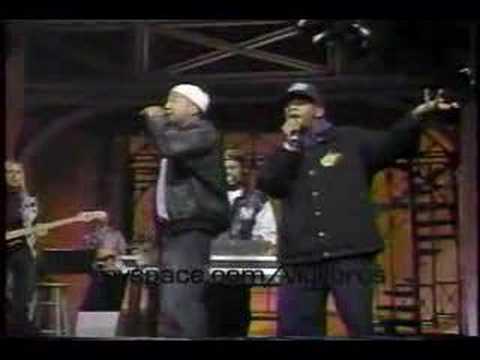 ---
- Mangy - 04-03-2014



Apparently, at tonight's taping, Letterman announced he's retiring in 2015.




---
- art decade - 04-03-2014



Quote:






Good for him. He's sold enough monkeys.




---
- scottieferguson - 04-03-2014



So, I guess this is happening right now?



In all seriousness though, does Ferguson move up to the big spot, or do they get someone else?
---
- moltisanti - 04-03-2014



Watch Leno get it.




---
- scottieferguson - 04-03-2014



Or Seinfeld after all.





Maybe go with a woman finally. I don't particularly like her, but maybe Chelsea Handler? Poach Aisha Tyler from Whose Line?




---
- vtran - 04-03-2014

A[quote name="Moltisanti" url="/community/t/150189/the-late-thread-with-david-letterman#post_3694963"]Watch Leno get it.
[/quote]

Watch Leno

beg

for it....


---
- subotai - 04-03-2014



Great, now everyone's gonna be doing these best of Dave threads.






Everyone's saying it's time, but the only names I hear are Handler and some others with which would be even worse.




---
- subotai - 04-03-2014



The only folks I could see doing it would be Conan or Colbert. I know Colbert's audience would probably not look kindly to him moving to a Big 3 network, but he'd be stupid not to if it's offered.





Man, I feel like a I just flunked a saving throw vs. petrification.




---
- subotai - 04-03-2014



Back to the clips.





Letterman in '85, the day after Dan Marino and the Dolphins lost to the 49ers in Super Bowl 19. Dee Snider: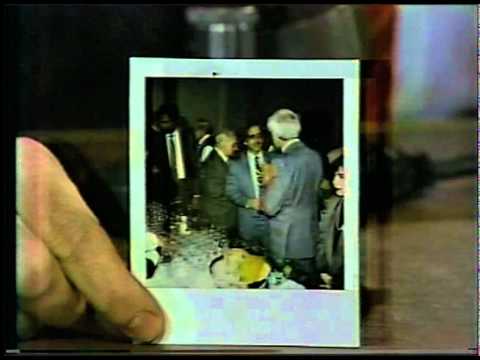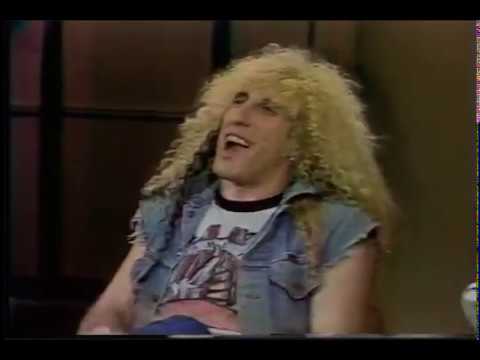 A couple of years later, the Equalizer: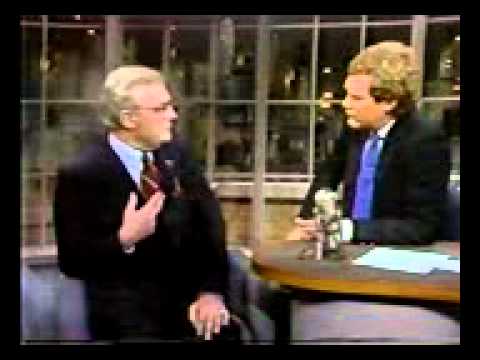 And, of course, Andre the Giant. Andre in a custom chair and Letterman in a sharp sweater: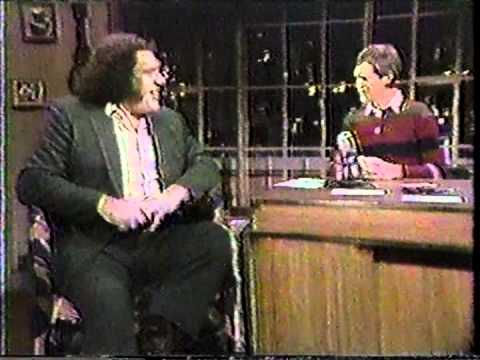 ---