Creating this thread as a catch-all place to talk about these three (3!) movies coming out on Netflix over three consecutive weeks starting on July 2nd.  My interest is multi-fold:
1.  Leigh Janiak's HONEYMOON is a very good, quite unsettling horror film, and I'm excited to see her working on a larger canvas and with different genre tropes.
2.  R.L. Stine's FEAR STREET books, though not as important to me as his GOOSEBUMPS series, definitely have some nostalgia value for me.
3.  These are R-rated movies (and, judging by the ratings information,
hard
R).
4.  The structure of the trilogy seems fun and intriguing -- each one takes place in a different period (1994, 1978, 1666), and we move progressively
back
in time.
5.  The "one movie a week for three weeks" release is a neat gimmick.
6.  This project originated at Fox (pre-Disney sale), so these should feel like "real" movies, and not some quick Netflix junk.
More information (including a good quote from Janiak about her inspirations, and a trailer) here:
https://bloody-disgusting.com/movie/3671...994-video/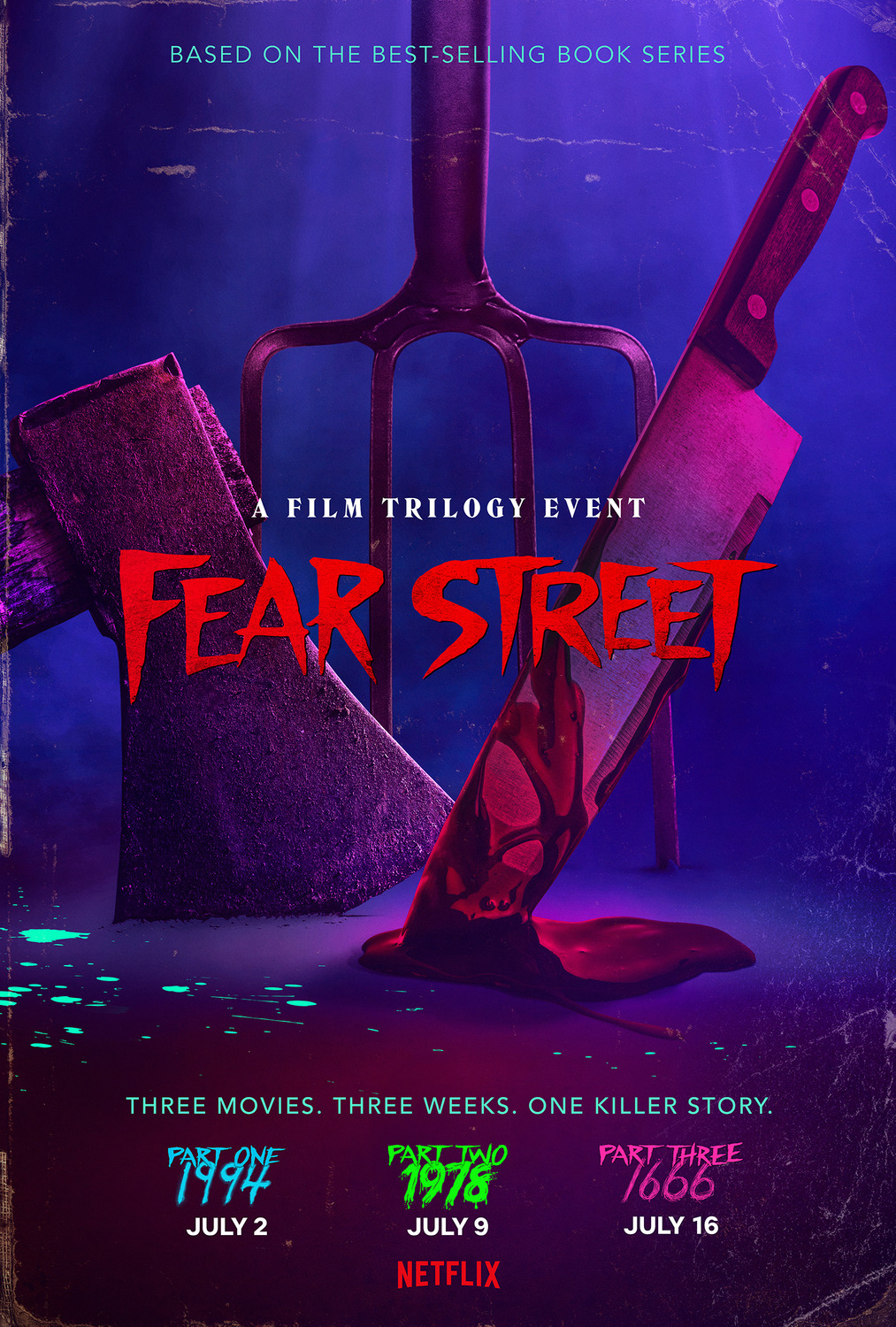 If we can dream it, then we can do it.